Turkish Embassy in Azerbaijan also follows the recent processes on Barmek Azerbaijani Electricity Distribution LLC.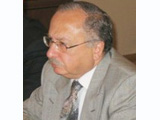 A Barmek officer, who wanted his anonymity, told APA that the Embassy is regularly getting in touch with Barmek management.
Turkish Ambassador to Azerbaijan, Turan Morali told APA that they were ready to assist Barmek if necessary.
Ambassador said that all proceedings would be conducted within Azerbaijani and international law.
Expressing his confidence that inspection in Barmek will be just and biased, Mr. Morali states that as Mr. Arabul is a citizen of Turkey, the embassy will defend him if his case is not of crime.
"We are investigating and analyzing the situation now. We will do our utmost for fair inspection. As Arabul is a Turkish citizen, the embassy will defend him within the law."