Over the 4 years of its work Barmek, the Energy Distribution Company, did not fulfill even the little part of its liabilities under the investment contract.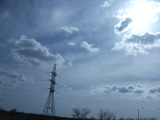 The projects on construction of the 110KW Narimanov substation in the Yasamal district, Gara Sheher - Khatai district, Idman Sarayi - Nasimi district, Icheri Sheher - Sabayil district have not been implemented yet, Trend reports referring to a news release spread by Azerenerji JSC.
The rehabilitation work on the 35KW electricity transmission line proceeding from the repaired substations of Barmek is also unsatisfied. Used transformers were installed at the station as new. The expenses on the work were included into the investment accounts, while they were envisaged in retail price of energy.