"Hot line" established in the Mortgage Fund of Azerbaijan (MFA) has received about 150 appeals so far.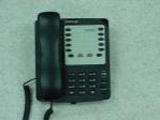 As APA informs, most of appeals were made by persons with poor living conditions and lodgers. As regards mortgage crediting, citizens mainly ask questions about terms of mortgage, authorized credit banks and concessions.

It should be reminded that persons having questions on mortgage crediting can dial 493-11-22 (internal 3-81 or 3-74) in the Executive Office of the National Bank of Azerbaijan and 598-20-08 in MFA for answers.