Physical persons must submit their tax returns to tax authorities by March 31. Otherwise, they will be fined AZM 220 thousand.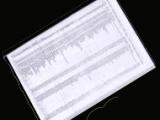 The chief of the economic analysis and registration organization office of the Ministry of Taxes Zaur Fetizade told a press-conference held in the Ministry, APA informs.
According to Mr.Fetizade, pursuant to the latest changes made to the Tax Code, period for physical persons to submit their tax returns was shortened 15 days. However, no changes were made concerning legal entities. Mr.Fetizade said that from April 1, tax returns on income tax of individuals and profit tax of legal persons will be prepared in new form.
The head of the Department on service to taxpayers of the Ministry of Taxes Elchin Mammadov said that new tax returns can be obtained for free from local authorities of the Ministry and webpage of the Ministry of Taxes. Tax returns can be submitted to a nearby tax office or posted directly to the Ministry.
According to Mr.Mammadov, submitted tax returns will be inspected under office (cameral) conditions within 30 days. "In case of any irregularity, a taxpayer will be submitted a notification. Those not providing correct tax returns will be imposed financial sanctions on in accordance with the Tax Code."
The head of the Department stressed that at present there are 11 thousand profit tax payer and 7 thousand income tax payer in the republic and they constitute 10% of taxpayers in general. Registered taxpayers exceed 180 thousand persons.
As to e-submitting of tax returns, it will be possible after legal framework for e-signature is prepared.