The governments of Turkey and Azerbaijan implement work on increasing trade turnover between the two countries.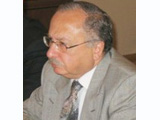 According to the Ambassador of Turkey to Azerbaijan Turan Morali informing journalists about it, high transport expenditures and existence of some traveling problems negatively influence trade turnover, APA informs.
Mr.Morali noted that goods in amount of $312m were exported from Turkey to Azerbaijan last year. "Work on increasing trade turnover is currently carried out. Tariffs of Azerbaijan and transport expenditures are more acceptable for Russia than for Turkey. If we eliminate these problems, trade turnover will further increase."