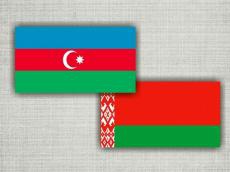 Rena Murshud
On November 2, 2023, the international investment and consulting company ASER, jointly with the Great Stone Industrial Park, with the support of the Belarussian Embassy in Azerbaijan, will hold a seminar on trade, economic and investment cooperation between Azerbaijan and Belarus at the Hyatt Regency Baku hotel, Azernews reports with reference to the press service of ASER.
The purpose of the seminar is to look through business opportunities for cooperation and build relationships between Azerbaijani and Belarusian businesses.
Owners, representatives and top managers of large companies, including manufacturing, logistics, financial and consulting companies will attend the seminar. The company noted that the Belorussian businessmen are interested in cooperation with the Azerbaijani side in the fields of export, import, food production, engineering, chemicals and other industries.
The seminar is expected to be opened by the Economic Counselor of the Belarusian Embassy in Azerbaijan Tatyana Zubritskaya. It is planned to discuss such topics as the prospects for investment, trade, and economic cooperation between Azerbaijan and Belarus; activities of the Great Stone Industrial Park; history of creation and goals of business in Belarus; trends and new solutions in logistics; modern approaches to the design of logistics centers and production facilities.