The health mission of the World Bank led by Enis Barish arrived in Baku today.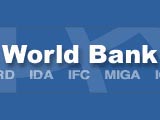 As APA informs, the mission to be on a visit in Azerbaijan till March 18. They will discuss issues concerning preparation of the second healthcare project with the government of Azerbaijan.

The new healthcare project is initially assessed $40 million. Funds will be allocated under the conditions of the International Development Association – for 35-40 years with first 10 years of grace period with 0.75% per annum.
The project is expected to be approved by the Board of Directors of the World Bank by next June.