The network of the Bayva Energy Management Centre will be completely transmitted to the Azerenergy Open Joint-Stock Company (OJSC) by March 5.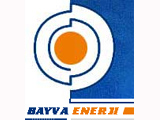 "Azerenergy" OJSC has already accepted some territories from Bayva, as it's known from Bayva president Khagani Aliyev.

Mr.Aliyev said that capital invested by Bayva in the network was paid back because they could not pay for electricity received from the government. So, Bayva owes "Azerenergy" OJSC more than AZM 40 billion for electricity. On the other hand, Bayva is also responsible for January-February of this year. Mr.Aliyev explains such a large debt with a low level of electricity fee collection.

The Head of the Company also gave information about their activity in future: "As the "Baku high-voltage electrical appliances" Joint-Stock Company, we will continue our operation in the field of high-tension electrical appliances production. Our enterprise produces electrical appliances in over 20 varieties with capacity up to 10 kV".
The contract signed between the government and Bayva was annulled in December last year in accordance with a presidential decree, APA reports.