The Tariff Council (TC) will hold its next meeting late in March this year.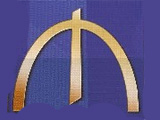 According to APA, increasing tariffs of some state establishments are expected to be discussed at the meeting.

The Minister of Economic Development Heydar Babayev said that although no new proposals have been submitted to TC yet, it's possible that discussions would be held on existing ones.
The Minister also said that proposals submitted to the Council from the Ministry of Communication and Information Technologies (MCIT) were analyzed: "We reviewed the proposals of MCIT and presented our proposals to them. It was decided to return those proposals back and subsequently to receive re-prepared ones. For the time being, we have not received re-prepared proposals".