"Local executive authorities and municipalities illegally sell lands in guard bands of high-voltage transmission lines in all regions of the republic. Azerenergy can not manage local authorities in this issue", the vice-president of the Azerenergy Open Joint-Stock Company (OJSC) Marlen Asgarov stated.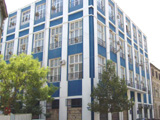 According to Mr.Asgarov, in Baku and Absheron this case is mostly observed in Khirdalan, Binagadi, Azizbayov, Zabrat, Mashtagha and Keshle settlements.
"It is impossible to replace lines in most places, because citizens built houses under these lines. Two men, who lived in houses constructed under a high-voltage line in Mashtagha and Zabrat, died last year", - the OJSC official stressed.
Mr.Asgarov noted that Azerenergy's appeals to law-enforcement bodies and local executive powers have not yielded any results as well, APA reports.