157 wells of the Oil and Gas Production Unit (OGPU) named after H.Z.Taghiyev having the exploitation stock of 348 wells are included in the producing well stock and 189 wells in the inactive well stock; 2 wells are included in the stock of wells under test.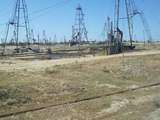 As APA reports refering to the press-service of SOCAR, 134 of 157 running wells operate with deep well pumps, 14 wells with submersible electrical pumps and 9 wells by a method of airlift.

It should be noted that wells #1442 and 1217 will be transferred from the inactive well stock to the producing well stock by OGPU in January of the current year. Besides, it is intended to carry out insulation activities, return the upper horizons, remove the accident and clean the wells' beds by means of sulfate acid.