The SOCAR Marketing and Economic Operations Office (MEOO) will begin preparing its financial reports on the basis of the International Financial Reporting Standards from 2008.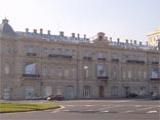 As APA reports, from this year the Office must conduct audit of a financial report of previous year in accordance with international practice for the purpose of application of the new standards.

The Ernst & Young Company, winner of the tender held recently will determine the Company to audit the balance sheets of the Office for 2005. Next year MEOO must prepare preliminary financial collection on the results of 2006 and in 2008 it must prepare final collection of the analogous report on 2007 and present it to the Cabinet of Ministers.

Application of the new system will allow more close control on import-export operations.