The number of the CDMA-subscribers (Code Division Multiple Access) of the Baku Telephone Communications Production Association (BTC PA) exceeds 500.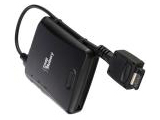 As Trend reports, the population demonstrates great interest in the services of the new technology CDMA. "Only in November 2005 the figure comprised around 150," BTC PA noted.
The tariffs for the CDMA services are determined by BTC PA on the base of two tariff packages. The first one includes monthly 300-minut limit on local calls, while the second is with non-limit use package. Monthly subscriber fee on the first package makes up 10,000 manats, the second one - 50,000 manats.
In its turn, the sum on connection to the CDMA number on the both packages comprises 100,000 manats. The work is carried out on the base of the appropriate agreement undersigned by the both sides. The calls on international, intertown and mobile network meet existing tariffs.