Nino Burjanadze visits Kazakhstan.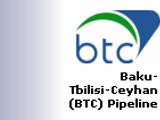 Having visited Kazakhstan, the chairperson of parliament of Georgia Nino Burjanadze at a briefing, carried out after the meeting with Minister of Foreign Affairs Kazakhstan Kasymjomard Tokayev, has declared, that Georgia is interested in participation of Kazakhstan in the Baku-Tbilisi-Ceyhan Main Expport Pipeline (BTC MEP). Having noted, that BTC represents for Georgia not only economic, but also political value, N.Burjanadze has told, that similar projects promote stability in region. She has declared, that Georgia hopes for participation of Kazakhstan both in the project on BTC and and in other projects connected to transportation of gas.
According to AzerTAg, Chairperson of parliament of Georgia has noted, that her country also will support the initiative of presidency of Kazakhstan in OSCE: "We try, that Kazakhstan took more active part in solution of problems in the Caucasus region, in the process of improvement of political and economic situation in region".