Chief of State Statistics Committee Arif Valiyev announced macro-economic indications of economic and social development of the country for 2005 in the press conference today.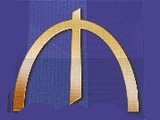 As APA reports, he stated that the volume of Gross Domestic Product increased for 26.1% and became 11.9 billion AZM. The production in industry increased for 33.5% in comparison with 2004.
69.2% of industrial products were produced in private section. Last year was remembered as a "year of rich harvest". 2126.9 thousands tons of grain, including corn, 1083.1 thousand tons of potatoes, 1126.6 thousand tons of vegetable , 625.1 thousand tons of fruits and berry, 363.8 thousand tons of water-melon, 196.4 thousand tons of cotton, 79.7 thousand tons of grape, 7134 tons of tobacco, 737 tons of green tea leaves were produced in 2005.
Houses with the total area of 1380.8 thousand sq. meters were commissioned last year and this is the highest indication in the past 10-15 years. Physical persons transported 128.0 million tons of freights and 1 billion passengers last year: "There are 621000 transport facilities in the country at present".
A.Valiyev also noted that, the numbers of mobile telephone subscribers increased for 786000 and reached 2.2 million in 2005. 1.9 billion manats or 594.3 million manats more in comparison with 2004 were spent from the state budget last year. 26.6% of the budget expenses were directed to the development of economy, 17.1% to the education, 14.7% to the social protection and social maintenance. Deficit amounting 22.8 million manats appeared between the budget income and expenses.