Food giant Nestle has become the world's biggest ice cream maker after taking full ownership of US firm Dreyer's Grand Ice Cream.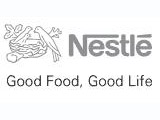 It has been poised to complete the deal since 2003, when it took a 67% stake in Dreyer's, which makes and distributes ice cream and frozen dessert products, informs BBC.
Last December it bought Greek company Delta Ice Cream for 240m euros.
The deals give Nestle a 17.5% share of the world ice cream market, ahead of rival Unilever.
Nestle has adopted a strategy of moving into higher-margin food and drink products, away from its roots as a primary processor of raw materials such as cocoa, coffee and milk.
In October it became the first of the major coffee producers to market its own fair trade brand of instant coffee.
It also recently announced a 500m euro contribution to help fund the development of more nutritional food processing techniques.