The Guardians Humanitarian Organization and Information and Resource Center on Oil Industry of Azerbaijan held a conference on "Policy and activity of foreign oil companies in Azerbaijan" today.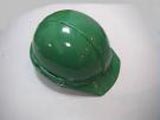 The chair of the Guardians Humanitarian Organization Himayet Rizvangizi speaking in the conference said that the share of prime cost in total output of products and services produced in the extractive industry of Azerbaijan was 30%, APA informs.
Profit comprises 70% of overall worth of the product and that is why foreign companies become interested in this field more and more.

According to the words of the chair of the Organization, the fact that international oil contracts are not balanced by the law in Azerbaijan, the country has a small share, periods of the contracts are long and cooperation with scientific-research institutes of the foreign companies are not reflected in the contracts provides an impetus for the foreign companies finally.
The head of the League for Protection of Oil-workers's Rights Mirvari Gahramanli said that up to the labor contracts in the foreign companies, employees' rights of labor, social insurance, protection of labor, uniting in trade unions were violated.
It was noted in the event that 3 Azeri citizens who worked on the oil contracts had lost their lives in 2003-2005. Also despite tens of local workers got injured during their work, the administrations of the companies covered up these facts.