World Bank's agricultural mission headed by Frauke Yunglut visited Baku today.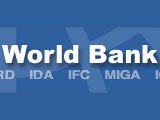 As APA reports according to the Baku Office of the World Bank (WB), the visit will continue till the end of January.
The mission will have meetings with the Minister of Agriculture and governmental representatives and mainly discuss the course of preparation of the 2nd phase of the Agricultural Crediting project within the framework of the visit.

It should be noted that the Agricultural Crediting Project was approved in 1999. The 1st phase of the project will complete in June of the current year. The 1st phase of this project funded by the WB member International Development Association is worth $30 million. Loans were granted to Azerbaijan at 0.75% annual for the period of 35 years.