The Ministry of Taxes will complete testing of the Automated Taxes Information System (ATIS) till the end of January.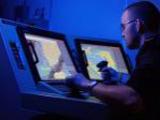 As APA reports citing the chief of the Department for Service to taxpayers of the Ministry of Taxes Elchin Mammadov, the network is currently being established and tested.
Subsequently, after the ATIS system is put into operation, establishment of tax terminals will be started. E.Mammadov said that tax terminals will be established in Baku, Sumgait, Ganja and some other big cities in the initial phase. Works are carried out for forming the base of the system in the Ministry at present.

It should be noted that establishment of tax terminals in the regions will allow taxpayers to present declarations without any obstacles and enable application of electron declarations.