The Azerbaijan Bank Training Center (ABTC) establishes the first Business Leadership School in Southern Caucasus along with the US Agency for International Development (USAID).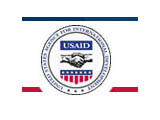 As APA informs according to the director of ABTC Javanshir Abdullayev's words, the period of the project started since October of the current year is 3 years and general worth $6 million.
"The School consists of 20 certificated courses each of 3 month duration Recognition of ABTC in the international arena, reception and international accreditation of its certificates will be solved in the framework of the project", - said J.Abdullayev.

According to the words of the head of the Center, it was intended to elongate the duration of the project in the future.