An auction on placement of T-bills with the state registration number 10200213S of the Ministry of Finance was held in the Baku Stock Exchange (BSE) today.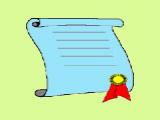 According to APA informed by BSE, 6 investors participated in the auction and total volume of submitted orders formed 6 million 956 thousand 400 AZN at face-value. Orders were submitted in price level 96,96% at face value (rate of return – 12,57%) – 97,03% (rate of return – 12,27%).
The Ministry of Finance set cut off prices on competitive orders in amount of 96,98% (rate of return – 12,49%) and weighted average price 97% (rate of return – 12,40%). Volume of issue realized at face-value was determined in amount of 5 million AZN including 795,4 thousand AZN of non-competitive orders. Maturity date of the loans is April 16, 2006.