The Mortgage Fund of Azerbaijan (MFA) announced a quotation and proposals questionnaire on internal demands.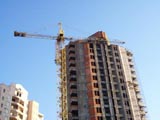 According to the information given to APA from the Fund, procurement of computer equipments, office and furniture equipments, one "Hyundai Sonata GLS" car was intended in the framework of the competition. Participation fee for each questionnaire is 20 AZN (100 thousand AZM).
Except the values of goods, transport, insurance, tax, customs duties and other expenditure must be reflected in price quotations offered by bidders. Proposals must be submitted to the tender commission till January 19 and the tender procedure will be held in the administrative building of the National bank on that day.
It should be noted that required goods must be delivered to the customer in 2-3 weeks payment will be carried out after delivery of goods.