Purchasing of the stocks amounting to of 25 %+1 thousand manats of the "AzerDemiryolBank" Joint-Stock Bank (JSB) by the European Bank for Reconstruction and Development (EBRD) has completed.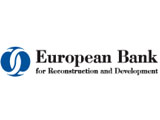 According to the information given to APA from the press-service of the Bank, bilateral contracts have been signed today in the result of the negotiations started 6 months ago.
According to the information, these contracts were instituted in the general meeting of the stockholders on Novemebr 26 and a decision on the new emission of the stocks amounting to 14 milliard manats was adopted. The new stocks of the Bank were completely realized during just 2 days and the EBRD purchased the stocks of "AzerDemiryolBank" amounting to 9 milliard thousand manats by means of the trade system of the Baku Stock Exchange (BSE).
So, the regulations capital and total capital of "AzerDemiryolBank" JSB increased to 36 milliard manats and 60 milliard manats, respectively.
The EBRD is already the competent stockholder of "AzerDemiryolBank".