On Thursday the Japanese government and the Azerbaijani nongovernmental organizations will sign 3 grant agreements in the total amount of $277,525,000 in Baku.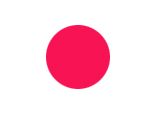 The source Japanese embassy informed Trend about it.
The agreements will be implemented within the grant program of the Japanese government 'Grass roots and human safety'.
The documents will be signed by Tadahiro Abe, the Japanese Ambassador to Azerbaijan, and the heads of the three Azerbaijani NGOs. They will cover the construction of the two schools in the Jeyranbatan settlement and Uludash village, the Gabala region, as well as repair of hospice 15 in Sumgayit, where IDPs live. The projects are implemented by the NGOs Avand, Norwegian Refugee Council, and Resource & Education Center for Development of Azerbaijani Community.
From 200073 projects in the total amount of $4.6m were implemented in Azerbaijan within the program. The projects are aimed at development of social spheres, particularly, education, health, infrastructure.