Inspections conducted in the "Azpetrol" Group of Companies positively affected the image of the company and several projects implemented were halted.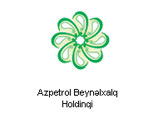 APA was informed about it by the lawyer of "Azpetrol" Kamal Mammadzade.
According to the words of K.Mammadzade saying that the company is given no information about the course of the inspections, all companies included in the Holding are inspected and inspections are conducted in a chronometrical form in the petrol-filling stations as well.
The lawyer said that the inspections to last till the middle of January will affect the international contracts of the company and especially its projects implemented in Moldova: "The events taken place have already had negative influence on some projects implemented in Azerbaijan. For example, the contract signed with bp on construction of the office was halted by our contractors. It has various reasons. But its base is connected to these events".