"In 2006 the Russian Federal Tariff Service (FTS) will increase value of energy export for all foreign partners, including Azerenergy JSC," a representative of RAO EES told Trend.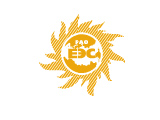 "FTS has not determine the tariff on energy export that do not allow us to name the level of increase for Azerbaijan, but we can say that the rise in energy value will be applied in regard to all foreign partners," the source stressed.
Azerenergy pays 2.99 cents per 1KW/hour of energy from Russia. RAO EES is supposed to increase the price up to 3.99 cents from January 1, 2006, in accordance with some estimation. The term of the contract of Azerenerji with RAO EES will be up on 31 December.
The source said that the sides did not determine the date of the meeting to prolong the term of the contract, but it will be held certainly.
Azerenergy addressed the Cabinet of Ministers regarding the intention of the RAO EES to increase the energy export price and asked the government to propose solution of the issue.
Azerbaijan purchases about 75 million KW/hour energy from Russia per month.
Trend