The "Caucasus Trans Service" company of the "Azersun Holding" Group of Companies builds a new pier in Dubendi terminal.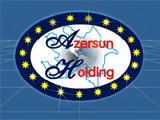 According to the press-service of "Azersun", construction works will be completed at teh terminal by the end of December.
At the moment in Dubendi daily 20-25 thousand tons of oil and oil products are loaded to wagon-vats and sent by means of two piers. After the third pier is ready and is put into operation, dispatch power of the terminal will double.
APA