Russia intends to raise the price of electric energy sold to Azerbaijan by the next year.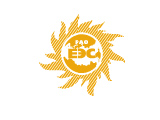 RAO EES company contacted on November 25 the "Azerenergy" Joint-Stock Company informing that it has plans to raise the price of electricity. According the vice-president of "Azerenergy" JSC Marlen Asgarov, Azerbaijan has not discussed the proposal yet.
"We will try to purchase electric energy at the price being advantageous for Azerbaijan. Proposals are being reviewed at present. If the prices stay on the current level or less than the existing prices, it is more advantageous for us. This issue will be determined in the course of the discussions," said Asgarov.
APA