The government of Azerbaijan intends to repay the credits given by the international financial organizations on state guarantee, as well as interests by 2008-2010, in other words earlier than expected.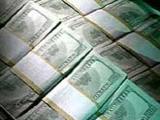 Director of finance-credit department of the Cabinet of Ministers Ogtay Hagverdiyev told APA that the government will stop receiving credits from the international financial organizations after several years, O.Hagverdiyev noted that, some international financial organizations have already excluded Azerbaijan from the category of the countries that are given privileged credits: "The gross domestic product (GDP) is $1500 per person in Azerbaijan now. The World Bank stops privileged credits to the countries in which the GDP is more than $800 per person and the International Monetary Fund stops doing it when GDP is more than $1200 per person. These organizations have allocated long-term credits with 0.75% interest so far. They offer commercial credits to Azerbaijan now and it is not beneficial for us".
O.Hagverdiyev stated, talks are being held with international financial organizations on allocation of credits with state guarantee in 2006. According to him, these projects mainly cover energy system, rehabilitation of roads and infrastructure.
Currently, Azerbaijan owes more than $600 million to the World Bank and the IMF. The rest of the debts are shared by Asian Development Bank, European Bank for Reconstruction and Development, Kuwait Fund, Islamic Development Bank and other financial organizations. The credits given to Azerbaijan had no more than 4 percent of interest rate and only credits allocated by the Islamic Development Bank did not have interest at all.
APA