The Asian Development Bank (ADB) plans to increase aid allocated to the development of the regional cooperation in Central Asia within three years.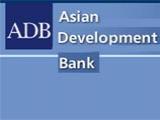 The Managing Staff of the bank approved the reaffirmed Central Asia Regional Cooperation Strategy (CARCS). The strategy envisaged implementation of $952 million regional projects. The project to be implemented from 2006-2008 will focus on transport, energy and trade. The program drawn up within the strategy includes 16 big projects in the amount of $943 million and 13 technical aid projects in the amount of $9 million.
CARCS includes 8 countries such as Afghanistan, Azerbaijan, China, Kazakhstan, Kyrgyzstan, Mongolia, Tajikistan, Uzbekistan and 6 international organizations, ADB, the European Bank for Reconstruction and Development (EBRD), International Monetary Fund (IMF), Islamic Development Bank (IDB), World Bank (WB), the Program of the UN. It should be mentioned that the goal of CARCS is to increase the life level through development of the regional economic cooperation.
The program envisages reconstruction of the south transport corridor in Azerbaijan in accordance with the international standards.
APA