Aid Agency for Development of Private Sector in Agriculture within last five years granted $4,000,011 through line of credit unions and joint debtor groups received $11,000,808 of micro-credits in the framework of the project "Crediting and Development of the Agriculture".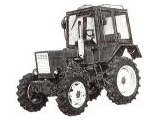 According to the information given to APA by Isa Ahmedov, head of the information-consulting service of the project, the credits are realized in 31 regions of 5 districts.
18012 citizens received a credit in joint debtor groups and 3041 received it through line of credit unions. The repay constituted 97%, and risk was 3%. The credits were given to those who are engaged in cattle-breeding for 6 months and to others for 9 months in 10% interests.
APA