754.6 thousand tons of oil were extracted in the country last month though it was predicted to be 743.0 thousand tons.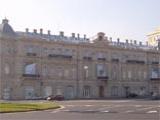 The plan was fulfilled 101.6%. According to the information given to APA from the press service of the State Oil Company of Azerbaijan Republic, Oil Gas Extraction Offices (OGEO) shared 666.6 thousand tons of it, Joint Enterprises (JE) and Operating Companies (OC) 88.0 thousand tons.
740.1 thousand tons of oil was delivered instead of 734.6 thousand tons in that period and 659.8 thousand tons of it were paid by the account of OGEO, 80.3 thousand by JE and OC.
APA