A number of proposals from the Azerbaijan's Leasing Companies Association are reflected in the country's Tax Code.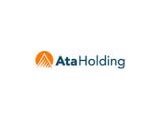 The taxable base and interest rates of the tax from the source, paid while importing the equipment for its realization into leasing changed, the chairman of the Association, the head of the "Ataleasing" company Jeyhun Mammadbeyli told Trend on November 2. 


"Currently, when some one is importing equipment from other countries for its further realization into leasing he has to pay a tax from the source at the amount of 4% from the total amount of the deal. We proposed to take a margin as taxable base. The Association has been informed that our proposal had been accepted and the tax from the source by import the equipment for leasing will be 10% from the margin," said Mammadbeyli.
According to him, proposals on exemption of a number of goods by leasing from VAT have not been reflected. "It is rather a difficult issue and we decided not to hurry up with its solution. For the moment we have an arrangement between us and the Ministries of Taxes and Finances on setting up the inter-departmental commission comprised of other ministries and departments within which we plan to elaborate the mechanism of taxation favorable both for leasing companies and the state," informed the head of "Ataholding".
Along with the tax, the Association of leasing companies prepared a number of proposals in regard to normatives. "As far as I know, all our proposals except for VAT are accepted. They are, in particular, on unification of terminology, as in various documents there are terminological misinterpretations," Mammadbeyli noted.
Trend