German specialists will hold monitoring of atmosphere in BAKU.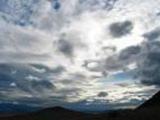 The objective of the monitoring to be held together with International Ecoenergetics Academy is to identify the kinds of waste in the atmosphere.
Professor of Dusseldorf University of Germany Sh.Blyumin stated that, initial processing will be implemented after the monitoring completed. Laboratory will be established in Baku to implement these works. As to the professor, the weather in Baku is very dirty. Simply, as the weather is windy here it is not felt.
/APA/