The price of oil will reduce from $50 down to $30-40 in the middle-time perspective in the world market.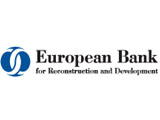 These predictions are reflected in the latest report of the European Reconstruction and Development Bank. It is informed in the report that occurring of the balance between offer and demand in 2006/2007 will result in stabling the prices of oil.
After the annual report meeting of the structure the representative of ERDB Steven Fris held a briefing for the journalists and said that increasing demand to oil would be satisfied with developing of production in the post soviet countries. ERDB also announced the yearly prognosis relayed to the economic growth in the CIS countries. According to the prognosis, the volume of the Azerbaijani economy will increase 20 % on the account of the Baku-Tbilisi-Ceyhan oil pipeline's putting into operation.
/APA/