Prospects of development of relations between France and Azerbaijan were in the focus of the "Days of Caucasus" held recently in Paris, in the building of the Senate.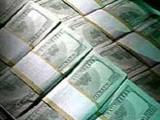 The event has been organized by the Senate and the International Agency for Development of French companies - "Ubifrance", Trend reports.
Speaking at the event, dedicated to the economics of the South Caucasus  countries, the Senate chairman, Christian Ponsle, dwelt upon the current relations  between France and South Caucasus countries, the work, carried out in their  development field, of his country's efforts in restoration of stability in the region.  Ponsle told about economic development of all three countries after gaining independence, having especially emphasized the success of Azerbaijan.
The reports of the French Foreign Ministry officials on the subject: South Caucasus in search of stability". Economic prospects of Azerbaijan were the main  topics of speeches of the head of the France's economic mission in Baku, Mishele Zselenin,who spoke out on the subject "Regional corridors: energy, roads and  rails"  and the Directo General of the "Total" company, Jean-Claude Nauro, spoken  on the topic "Azerbaijan: producer of big oil and revenues for the future".
The reports noted, that in spite of innumerous problems, appeared at the result of the Armenian aggression in Azerbaijan, as compared to other countries of South Caucasus, the economic power grew at the result of the reforms carried out, dynamic development of the country in different spheres exists, poverty reduction programes implemented, non-oil sector develops, small and medium-scale business goes ahead. The meeting noted that after some time Azerbaijan, successfully integrating into the world economy, would be among the developed European countries.