The representative staff guided by the leader of the mission on Azerbaijan of the International Currency Fund (ICF) Vitali Kromarenko is holding meeting with the official of the country.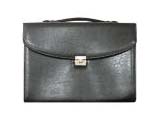 According to the information given to APA from the Azerbaijan representation of ICF, the mission will conduct the monitoring of the responsibilities taken by Azerbaijan before ICF.
The mission leader met with the chairman of the State Customs Committee Kamaladdin Heydarov, the minister of Taxes Fazil Mammadov, the chairman of the Administrative Personnel of the National Bank and the Minister of Labour and Social Protection of Population yesterday. It was also informed from the fund that the mission leader intends to hold meetings with the state consultant on economic problems Vahid Akhundov, the president of the State Oil Corporation Natig Aliyev, the Prime-Minister Artur Rasizade, the specialists of the Azerbaijan International Bank and the Ministry of Foreign Affairs today.
In the meetings to be held during the period of the visit to last till May 17, the financial aids assisted by ICG to the program of poverty reduction in Azerbaijan will also be discussed. As a result of the visit it is intended to allocate for Azerbaijan the next credit in the sum of 18 million dollars by the fund.