Signing of 5-6 bilateral documents is expected during first official visit of the president of Azerbaijan Ilham Aliyev to Saudi Arabia, as diplomatic sources informed Trend.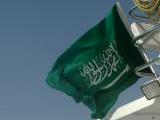 At present the two sides are working on preparation of bilateral documents. Experts of both countries are working on projects about avoiding double taxpaying, project protocol concerning collaboration between education ministries of Azerbaijan and Saudi Arabia, cooperation in air information sphere etc. Several agreement projects have already been prepared and agreed in governmental level of both countries, in particular the agreement on cooperation in mutual encouragement and investment protection sphere was confirmed by Cabinet of Ministers of Azerbaijan and Saudi Arabia and is ready for signing.
Diplomats from both sides are also working on agreeing date and program of visit and agenda of bilateral negotiations. The discussion of cooperation in political, economical and cultural sphere between Azerbaijan and Saudi Arabia is expected during this visit. In particular, sides will discuss international and regional matters, issues of cooperation in international organization.