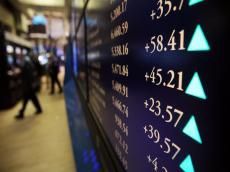 By  Trend
The National Depository Center (NDC) of Azerbaijan registered 2,254 exchange transactions on purchase and sale of securities for 548.37 million manats in January-September 2018, which is 3.6 percent less than in January-September 2017, according to statistics published on the NDC website.
In January-September 2018, 387 over-the-counter transactions were registered for almost 336.1 million manats (more than twofold decrease for the year), according to the NDC.
During the reporting period, 1,177 transactions on additional emission were registered for almost 10.72 billion manats. The volume of such transactions decreased by 2.5 times compared to January-September 2017.
The volume of transactions for January-September 2018:
| | | | | | | | |
| --- | --- | --- | --- | --- | --- | --- | --- |
| | Concluded contracts | Exchange transactions, number | Exchange transactions, volume in manats | Over-the-counter transactions, number | Over-the-counter transactions, volume in manats | Transactions on additional emissions, number | Transactions on additional emissions, volume in manats |
| January | 9 | 204 | 53,306, 966 | 14 | 6,035,342 | 95 | 1,032,062,300 |
| February | 6 | 181 | 71,838, 604 | 28 | 17,340,691 | 126 | 1,045,215,668 |
| March | 4 | 177 | 19,569, 567 | 54 | 182,772,842 | 102 | 966,000,000 |
| 1st quarter (TOTAL) | 19 | 562 | 144,715, 137 | 96 | 206,148,875 | 323 | 3,043,277,968 |
| April | 3 | 335 | 60,458, 834 | 41 | 6,300,649 | 123 | 1,003,000,000 |
| May | 5 | 200 | 76,525, 059 | 31 | 23,029,577 | 149 | 1,354,210,090 |
| June | 9 | 284 | 52,683, 537 | 26 | 25,058,309 | 127 | 1,128,700,000 |
| 2nd quarter (TOTAL) | 17 | 819 | 189,667, 430 | 98 | 54,388,535 | 399 | 3,485,910,090 |
| July | 4 | 306 | 72,719, 177 | 94 | 74,781,618 | 142 | 1,139,000,000 |
| August | 5 | 264 | 47,507, 966 | 75 | 146,157 | 191 | 1,486,022,001 |
| September | 2 | 303 | 93,763, 720 | 24 | 647,546 | 122 | 1,567,216,000 |
| 3rd quarter (TOTAL) | 11 | 873 | 213,990, 863 | 193 | 75,575,321 | 455 | 4,192,238,001 |
| TOTAL (January-September) | 47 | 2 254 | 548,373, 430 | 387 | 336,112,731 | 1 177 | 10,721,426,059 |
(1.7 manats = $1 on Oct. 7)