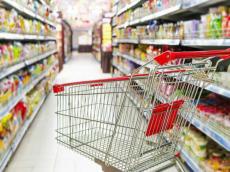 By Trend:
Azerbaijan plans to send two export missions to the UAE by the end of 2018 in order to expand the geography of exports of its products to the Persian Gulf markets, the Trade Representative of Azerbaijan in Dubai Elnur Aliyev told Trend.
"In particular, negotiations continue on the export of fruits and vegetables, fruit juices, honey, milk powder, meat, tea, nuts to the Persian Gulf and access the trade networks in the region," Aliyev said.
He noted that the main purpose of export missions with the participation of local producers is to promote the national brand "Made in Azerbaijan" in the markets of the UAE and other Persian Gulf countries.
The trade representative reminded that last year the export missions of Azerbaijan were sent to Dubai and Saudi Arabia.
"Now the parties are negotiating in order to finally determine the place and date of the meetings. Last year, the export missions were sent in November and December, and most likely this year the visit of the missions will fall on the same period," the trade representative said.
He said today there are many medium and small enterprises in Azerbaijan that want to enter the Dubai market, so more than 10 Azerbaijani companies are expected to participate in the upcoming export mission to Dubai.
The trade representative noted that the quality of Azerbaijani agricultural products, which are exported to Dubai, is very high, but given that the Dubai market is very developed, in addition to quality, a lot of attention is paid to the stability of supply.
"In my opinion, this an important criterion for the successful promotion of goods and products in the markets of the UAE. And our companies must catch up with the rest in order to achieve the desired results. Azerbaijan has done serious work by stating its export potential, and agreements have been reached not only with the UAE, but also with the leading European countries. It is planned to hold negotiations in order to expand the geography of exports of products, in particular in the markets of the Persian Gulf countries," he said.
Elnur Aliyev noted that Azerbaijani products have already been demonstrated at exhibitions in Dubai (Gulfood 2017) and Germany (Prowein), where two dozen Azerbaijani companies participated.