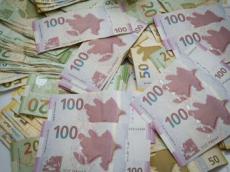 By  Trend
There are no preconditions for fluctuations of the manat rate in Azerbaijan today, expert, economist, Doctor of Economic Sciences Muslum Ibrahimov told Trend.
"The absence of significant fluctuations in the exchange rate of the manat in recent years, a fairly low dollarization of the economy, the positive dynamics of the current transactions' account of the balance of payments – all these factors allow us to say that the stability of the national currency rate will remain in Azerbaijan. We can say that today the manat rate is at the right level. Citizens' confidence in the national currency has increased. The situation was stabilized thanks to the timely actions of the state, in particular in the field of monetary policy," Ibrahimov said.
The expert added that today the stable rate of the manat corresponds to the economic policy pursued by the state.
"The state has set the task to ensure stable economic growth. Strategic road maps are being implemented for this purpose. In this regard, it is appropriate to have a stable exchange rate. The state uses all the necessary tools to ensure this goal," Ibrahimov said.
The international rating agencies Standard & Poor's and Fitch predicted a stable rate of the Azerbaijani manat in the medium term.
Also, the Russian rating Agency ACRA predicted in its report on Azerbaijan that the average annual rate of the Azerbaijani manat against the US dollar will strengthen to 1.67 manats in 2022. The exchange rate of the national currency will remain at a stable level, ranging between 1.72 and 1.67 manats in the period from 2018 to 2022, the report reads.
The Azerbaijani manat has strengthened against the US dollar, Euro, Russian ruble and Turkish lira since the beginning of the year, according to the data of Central Bank of Azerbaijan.