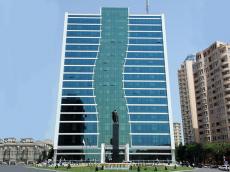 By Azernews
By Naila Huseynli
The working group established under the Ministry of Labor and Social Protection of Azerbaijan held a regular meeting to improve the rehabilitation and assessment of disability.
During the meeting, Minister Sahil Babayev noted that a working group, established to ensure full transparency of the system of rehabilitation and assessment of disability, is working together with the relevant working group of the Ministry of Health.
"The issues on the appointment of disability related to diseases from the risk group are already being considered. Also, the examination of applications submitted to the electronic system for assessing disability continues," said Babayev.
The minister added that work is currently underway to build a system of appeals for a better assessment of disability, eliminate gaps in legal acts, contribute to excessive red tape, and improve the structure of applications for the assessment of disability.
Babayev also mentioned that proposals are being prepared to introduce changes and additions to the rules related to procedures for the transfer of applications for medical and social expertise.
"At the same time, proposals are being prepared regarding the application of new criteria for assessing disability in accordance with the experience of the advanced countries, including the member countries of the European Union," he said.
The results of the research conducted by the working group, the work on the implementation of administrative and systemic measures defined for the short and medium term, as well as issue of the effective organization of the rehabilitation system for persons with disabilities, the strengthening of the material and technical supply of rehabilitation centers, and the corresponding instructions were discussed at the meeting.