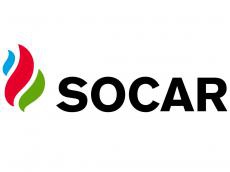 By Azernews
By Naila Huseynli
The construction of a new petrochemical complex of SOCAR in Turkey is scheduled for June 2019, SOCAR Turkey Energy reported.
It is planned to complete the feasibility study of the project by April 2019, so that by June construction work will start. It is expected that the complex will begin to produce products by the end of 2022 - beginning of 2023. Its commissioning by 40 percent will ensure Turkey's needs for petrochemical products.
Earlier, the head of SOCAR Turkey Energy Zaur Gahramanov said that the engineering work on the new project is ongoing and will be completed by the end of this year.
He noted that the necessary licenses have already been acquired, and investments are in the range of $1.6 - $2.2 billion in accordance with the initial estimates. 
It is expected that in 2018, the consolidated turnover of SOCAR Turkey Energy will reach $15 billion and the company will become the second largest industrial company in Turkey with 5,000 employees and export potential of $3 billion.
It aims to become the largest Turkish industrial company by 2023. The company also owns a controlling stake (51 percent) in the Petkim petrochemical complex on the Aliaga Peninsula.
SOCAR is a wholly state-owned national oil company headquartered in Baku, Azerbaijan. The company produces oil and natural gas from onshore and offshore fields in the Azerbaijani section of the Caspian Sea.
Azerbaijan's state oil company began its activity in Turkey after privatization of Petkim Holding in 2008 and has been operating under brand name of SOCAR Turkey. It is involved in a number of major investment projects in Turkey, including the construction of TANAP, Star refinery, and others.