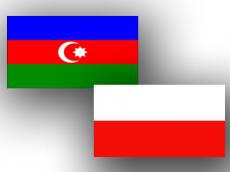 By  Trend
Poland is going to open a trade representation in Azerbaijan in 2018, Polish Foreign Minister Jacek Krzysztof Czaputowicz said in an interview with Trend.
"This year, we are planning to open our Trade Representation in Baku – a branch office working under the auspices of Polish Trade and Investment Agency. I strongly believe that this trade office will stimulate further growth of our trade and investment," said the minister.
Czaputowicz noted that Azerbaijan is a very important economic partner of Poland in the region of South Caucasus.
"Azerbaijan was identified by the Polish Ministry of Economic Development in 2017 as one of 22 the most promising markets for Polish companies globally. Poland is the sixth largest market in the European Union with rapidly growing economy – in 2017 GDP growth was 4.6 percent and forecast for 2018 is 3.8 percent," said the foreign minister.
However, he pointed out that still the bilateral trade does not reflect the potential of the two countries - in 2017 it was only 75 million euros whereas in 2014-2015 it was over 120 million euros annually.
"That is why, at the moment, our main goal is to intensify trade and investment agenda in our bilateral relations. President of Poland Andrzej Duda emphasized this issue during the last visit of Azerbaijan's President Ilham Aliyev to Warsaw in 2017," said Czaputowicz.
Talking about the reasons of lower trade turnover between Poland and Azerbaijan, the foreign minister said that one of the reasons of this situation was an economic slowdown in the region, caused by low prices of oil, what had a negative impact not only on trade with Poland, but also with other EU markets.
"Let me also point at a document signed by both presidents last year – Joint declaration on the road map towards strategic partnership and economic cooperation between Poland and Azerbaijan. This paper is a political foundation for the multidimensional development of our relationship. As to economy, we want to focus on developing cooperation in such areas as agriculture, transport, chemistry, IT, shipbuilding, tourism, small electronics," he added.