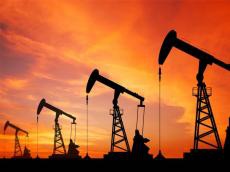 By Azernews
By Sara Israfilbayova
Oil prices on June 6 grow on the data of the American Petroleum Institute (API) on the reduction of reserves in the U.S. and on the expectations of increasing production by the OPEC + countries.
West Texas Intermediate crude for July rose by 0.2 percent, to $65.62 a barrel, Brent crude, the global oil benchmark, added 0.7 percent, to $75.90 a barrel, according to MarketWatch.
According to the API, for the week ended on June 1, U.S. oil inventories fell by 2.028 million barrels, while analysts expected a smaller decline - by 1.824 million. A week earlier, the institute reported an increase in reserves in the country by 1.001 million barrels.
Markets continue to monitor the situation around the possible increase in oil production within the framework of the OPEC + deal against a background of potential reduction of supplies from Iran and Venezuela.
Meanwhile, Saudi Arabia has raised the price of main grades of oil for buyers in Asia to its highest level since 2014 amid growing demand in the country's main market amid the threat of a reduction in the supply of competitors.
Saudi Arabian Oil Co. increased the official price for the sale of Arab Light oil to Asia for July delivery by 20 cents to $2.10 in excess of the price of a barrel of the Middle East benchmark, the state-owned oil company said in an e-mail message on May 5.
The company raises prices against the backdrop of a reduction in supplies from Venezuela and expectations of a decline in exports from Iran. Oil production in Venezuela fell by about 1 million barrels per day compared to 2015 due to political and financial instability in the country, while the U.S. sanctions can remove the same amount of Iranian oil from the market.
OPEC and a number of non-member countries agreed at the end of 2016 in Vienna to reduce their oil production by a total of 1.8 million barrels per day from October 2016.
The implementation of the agreement has started from the beginning of 2017 and has been twice extended, most recently - until the end of 2018.
The next meeting of the ministerial monitoring committee of OPEC + will be held on June 21 in Vienna. It will be followed by a meeting of the OPEC countries on June 22 and a meeting of all 24 OPEC member countries + on June 23, at which quotas for production reduction can be revised.