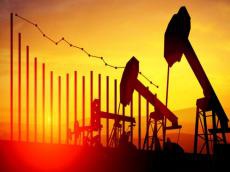 By Azernews
By Sara Israfilbayova
World oil prices decline on Wednesday morning after the release of data from the American Petroleum Institute (API) on the unexpected growth of stocks of this raw material in the U.S.
Brent crude oil futures were at $78.19 per barrel, down 0.31 percent, U.S. West Texas Intermediate (WTI) crude futures were down 0.28 percent, at $71.11, RIA Novosti reported.
API reported that during the working week, ended on May 11, oil reserves in the U.S. increased by 4.854 million barrels. At the same time, analysts expected a drop in inventories of 763,000 barrels. In the previous week, the figure fell by 1.85 million barrels, according to the same organization.
Meanwhile, gasoline inventories declined by 3.4 million barrels (against expectations of a decrease of 1.42 million), distillates - by 768,000 barrels (expected decrease in inventories by 2.2 million barrels). Oil reserves at the country's largest terminal in Cushing have increased by 62,000 barrels.
Official data on oil reserves in the country from the U.S. Energy Department will be published later on May 16.
There are signs that oil production will rise, especially at majors like ExxonMobil, Royal Dutch Shell, Chevron, BP and Total.
"Aggregate production – both actual and projected – is growing for the majors," S&P Global Ratings said in a report published on May 15. Spot crude oil cargo prices are at their steepest discounts to futures prices in years as sellers are struggling to find buyers for West African, Russian and Kazakh cargoes, while pipeline bottlenecks trap supply in west Texas and Canada.

OPEC and non-OPEC producers reached an agreement in December 2016 to curtail oil output jointly and ease a global glut after more than two years of low prices. OPEC agreed to slash the output by 1.2 million barrels per day from January 1.
Non-OPEC oil producers such as Azerbaijan, Bahrain, Brunei, Equatorial Guinea, Kazakhstan, Malaysia, Mexico, Oman, Russia, Sudan, and South Sudan agreed to reduce output by 558,000 barrels per day starting from January 1, 2017.
OPEC and its partners decided to extend its production cuts till the end of 2018 in Vienna on November 30, as the oil cartel and its allies step up their attempt to end a three-year supply glut that has savaged crude prices and the global energy industry.