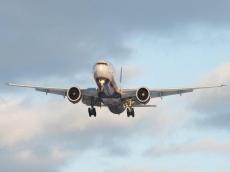 By  Trend
The number of flights between Azerbaijan and Turkey may triple, says the statement of the State Civil Aviation Agency under the Ministry of Transport, Communications and High Technologies of Azerbaijan circulated May 15.
The statement said that at the International Aviation Conference in Turkey, the delegations of the two countries exchanged proposals on this issue and drafted a protocol.
"The aviation authorities of both countries are currently studying the conditions for liberalization of air services. The final decision and signing of the protocol may take place in the near future, after bilateral consultations between the civil aviation authorities of Azerbaijan and Turkey with the participation of national airlines," the statement said.
Currently, the number of flights between the two countries is about 150 flights per week, and in summer time it grows to 190 flights per week.