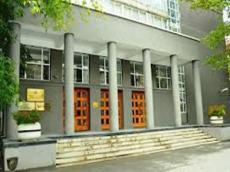 By Azernews
By Sara Israfilbayova
The measures implemented by the Financial Market Supervisory Body (FMSB) regarding application of the order of regulation of operations on the import and export of goods, are insufficient.
Zaur Hajili, head of the Analytical Department of the Financial Monitoring Service under FMSB said that to date, a large number of measures to modernize this legislation have been implemented to date and these works on the part of the Chamber are underway.
Hajili noted that the last time "The order of regulation of import-export operations" was updated in February 2016. Within the framework of these measures, the mechanism of supervision over this sphere was improved, including criminal and administrative liability. The control itself is carried out on the basis of the mechanism created by FMSB and the State Customs Committee.
Export/import operations presuppose that companies carry out transactions for the sale of goods (expressed in tangible form) with export/import across the border. In turn, such operations are divided into export (commercial activities for the sale and transfer of goods abroad for the purpose of transferring it to the owner with foreign registration) and import (acquisition and importation of goods of foreign origin for use or sale in the domestic market).
In the world practice, as a rule, the import or export are called commercial operations, involving the execution of cross-border transactions in the field of trade with their subsequent execution. In this regard, the import /export of goods for the purpose of donating or transferring on gratuitous terms are not included in import-export operations, and accounting for such transactions occurs separately.
Azerbaijan's foreign trade turnover amounted to $10.522 billion in January-June 2017 (a decrease of 6.9 percent).
In the structure of exports, the bulk fell on oil (72 percent), oil products (2.9 percent), natural gas (10.88 percent), electricity (0.42 percent), fruits and vegetables (4.12 percent), tea (0,09 percent), vegetable and animal oils (0.15 percent), sugar (0.49 percent), alcoholic and nonalcoholic products (0.23 percent), chemical products (0.65 percent), plastic (1.13 percent), cotton (0.42 percent), cotton fiber (0.15 percent), ferrous metals (0.8 percent), aluminum (1.09 percent).
In the structure of imports, food products accounted for 17.13 percent, tobacco and tobacco products - 2.01 percent, cement - 0.09 percent, pharmaceutical products - 2.27 percent, plastics - 3.63 percent, firewood and wood products - 2.55 percent, ferrous metals - 9.49 percent, machinery, electrical apparatus, equipment and spare parts - 21.82 percent, vehicles and spare parts - 10.89 percent, furniture - 1,06 percent.