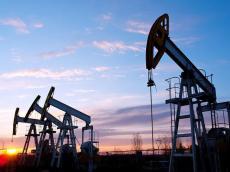 By Azernews
By Sara Israfilbayova
World prices for "black gold" in the course of trading on Tuesday are stable after a decline in the previous session.
Attention of traders is focused on the upcoming meeting of representatives of the OPEC + states, which at the end of this month will have to decide whether to extend the current agreement on limiting oil production.
Brent crude is up 0.08 percent at $62.27 per barrel, while U.S. West Texas Intermediate (WTI) is 0.09 percent up at $56.41 per barrel, Interfax reported.
"The ministers of the oil industry of Iran and the UAE joined other OPEC representatives expressing confidence that the term of the agreement on limiting oil production will be extended at a meeting to be held later this month," said analyst Robbie Fraser.
Meanwhile, Russian Energy Minister Alexander Novak made it clear that Russia still has to form a final position on the issue of when it is worth taking a decision to extend the deal.
The market expects a meeting of ministers of all 24 states-participants of the agreement, which will be held on November 30 in Vienna.
The day before, on November 29, a meeting of the ministerial committee for monitoring the implementation of the OPEC + agreement and adjusting its terms will take place.
Earlier, Zamina Aliyeva, spokesperson for the Azerbaijani Ministry of Energy said that Azerbaijan has received an official invitation for the OPEC+ meeting.
In addition, traders are waiting for the publication of statistics of the American Petroleum Institute (API) and the U.S. Energy Department on oil reserves in the country following the week ending on November 17.
Experts predict a decrease in reserves (excluding the strategic reserve) by 2.2 million barrels, or 0.5 percent - to 456.8 million barrels.
In November 2016, the OPEC summit was held in Vienna, where OPEC members reached an agreement on reducing oil output by 1.2 million barrels per day. In December 2016 was a meeting of oil producers outside the OPEC. Following the meeting, was signed an agreement to reduce oil production by a total of 558,000 barrels per day starting from January 2017.
OPEC and its partners decided to extend its production cuts till March 2018 in Vienna on May 25, as the oil cartel and its allies step up their attempt to end a three-year supply glut that has savaged crude prices and the global energy industry.