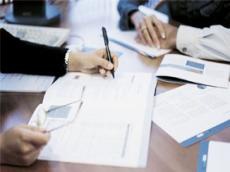 By  Trend
The notaries are expected to be entitled to obtain necessary information through e-inquiries in Azerbaijan, the Azerbaijani Cabinet of Ministers told Trend Nov. 7.
In this regards, the Law on Notary is planned to be amended.
According to the amendments, the notaries will be entitled to obtain information and documents necessary for carrying out notarial acts and rendering e-services by sending relevant e-requests.
At the same time, the bill enshrines the right of notaries to receive information from the state land cadastre.
So, according to the latest changes to the Tax Code, in cases when notaries act as tax agents, information from the state land cadastre is necessary for accurate and correct calculation of taxes.